CSS Generator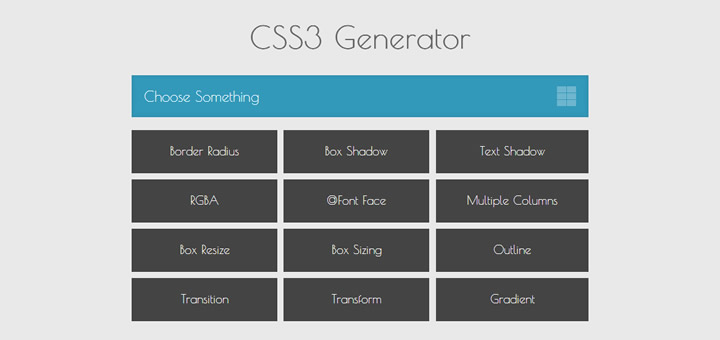 Using CSS is an industry standard and can accomplish many of your styling needs but soon it will be doing so much more.
I thought I would share a cool tool I use for quickly grabbing CSS 3 code snips, this useful tool is called called CSS3 Generator.
With this tool you can grab CSS code to:
Add a border radius (Rounded Corners)
Add a shadow effect on HTML elements
Transition Animations
Add background gradients
More cool CSS effects
You can find it by following this link!